Glenfield Waste Services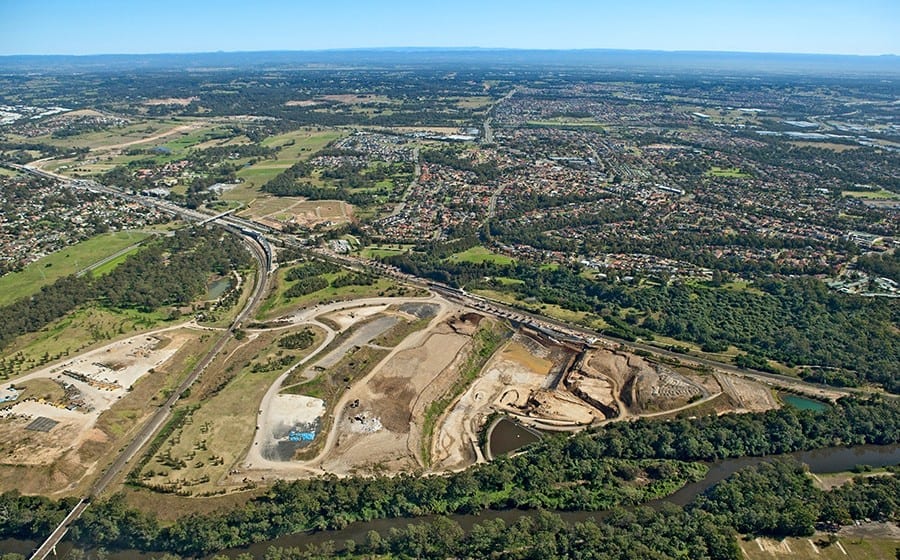 First engaged by the Kennett Group in 2005, EPS personnel have undertaken land use change scenario analysis, detailed financial feasibility assessment, provided environmental and planning advice and documentation to guide and deliver the future development of a 100 hectare landfill site in Sydney's south west.
The Glenfield Waste Services site is located in both of the Campbelltown and Liverpool Local Government Areas. The solid waste landfill and materials recycling site is regulated by an Environmental Protection Licence, with the following scheduled activities being undertaken:
Waste storage;
Waste processing; and
Waste disposal.
As appointed project managers of the site, EPS' role has been to direct and manage the multiple land use change and development activities currently being undertaken on site at the same time as delivering:
Dedicated rail infrastructure to accommodate an intermodal waste to rail transfer station;
A bulk materials intermodal distribution centre;
A resource recovery and recycling operation;
A biodiversity offset agreement; and
Approximately 400,000m² of industrial warehousing development.
EPS has, and will continue to play a pivotal role in the strategic development of the Glenfield Waste Site, through the provision of economic, ecological and planning advice.