Birdlife Australia Course
13 June 2017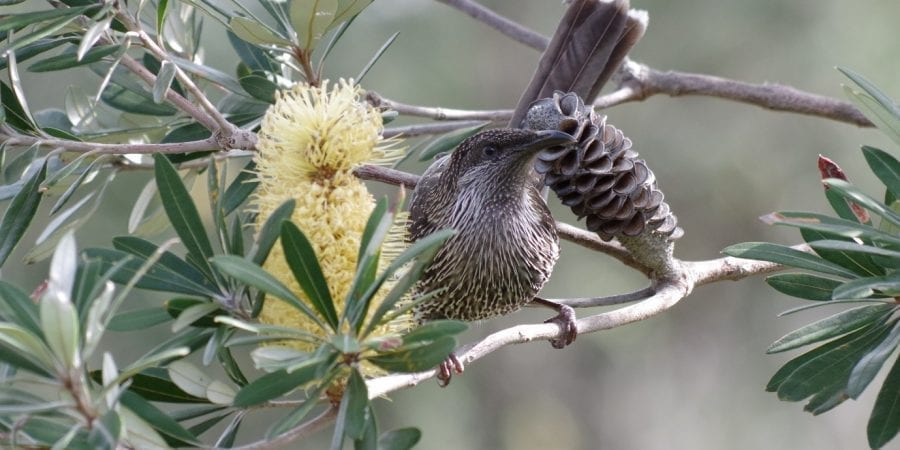 Earlier this year EPS Ecologist, Alan Midgley, attended a two-day course in Sydney run by Birdlife Australia with a focus on bird calls of the Greater Sydney region. The course is run by the current president of the Australian Wildlife Sound Recording Group (AWSRG), Fred Van Gessel, who over the past 45 years has recorded over 35,000 songs and calls of 610 species of Australian birds.
The course combined a day of 'classroom' theory at the Birdlife Australia Discovery Centre with a field trip to Mitchell Park in Cattai. The theory work explored topics such as how and why birds make calls, including to alarm of nearby predators and to attract mating partners. In preparation for the following days field trip, Fred also played a variety of bird calls that were likely to be encountered at Mitchell Park.
The following day's field trip started early (the best time to hear bird calls) adjacent to Cattai Creek and an area of open forest. A variety of birds were either observed or heard calling including Lewin's Honeyeater, Brown Cuckoo Dove, Superb Fairy-wren, Wedge-tailed Eagle, Wonga Pigeon and a flock of Rainbow Bee-eaters on their northern migration.
This course helped to highlight the need to be able to identify birds from call, as many of the species identified did not come into field of view during the field trip. EPS were excited for Alan to attend the course and observe the best-practice techniques used to record birds in field assessments.