EPS contributes to Saving our Species program to secure threatened plants and animals in the wild.
12 March 2018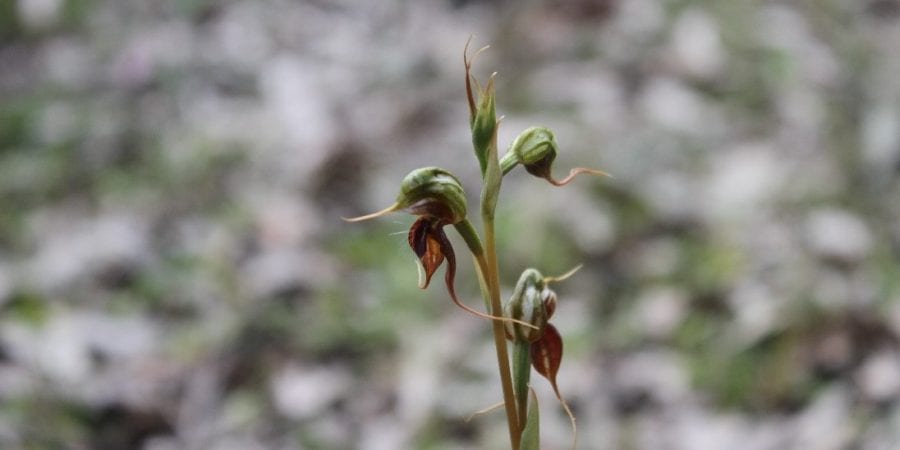 In 2015, the NSW Government pledged $100 million over five years to protect the state's threatened species. As the relevant government authority, the Office of Environment and Heritage has developed a program-wide framework for monitoring and reporting on the outcomes of projects and actions for threatened species.
The outcomes to be monitored and reported on include:
Total annual investment and the return on the investment;
Tangible outputs that can be totalled across the program;
Threats under control or on track to be under control;
Management sites with populations that are secure or on track to be secure; and
Species on track to be secure in the wild in NSW for 100 years.
EPS has recently taken part in two Saving our Species monitoring programs.
In October, EPS senior botanist Debbie Landenberger undertook Saving our Species monitoring for the vulnerable orchid, Pterostylis chaetophora. Eight baseline monitoring sites were set up in two sites within the Lower Hunter. The discovery of a larger population size and distribution to what was previously known, will assist in the future conservation and management of Pterostylis chaetophora.
(Photo credit: Paul Hillier – OEH – Pterostylis chaetophora)